4 Easy Steps to Landscape Design
Author: Celeste BoothNo Comments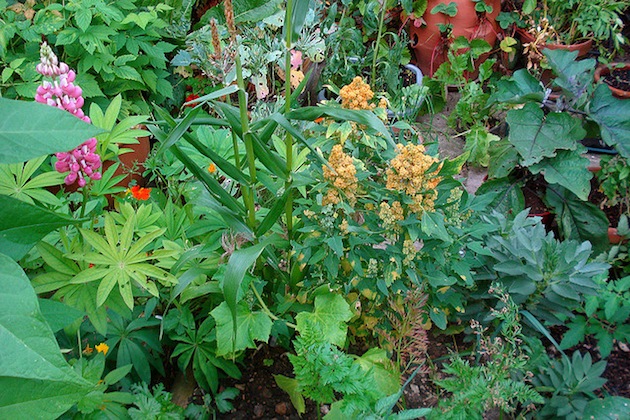 Creating your dream landscape is a labor of love. For those who love the smell of earth, enjoy working with their hands and aren't afraid to get a little dirt under their fingernails, there's no better way to spend a weekend. If you've been waiting a long time to plant the landscape of your dreams, you may have dozens of projects in mind. But before you dig up the lawn, consider these 4 steps for designing and maintaining your new landscape:
1. Know your yard.
You may dream of a woodland landscape filled with holly, hydrangea and hosta, but if your yard is actually a shade-free plot of hard clay soil, you may have to give up that dream. For the best success, be realistic about the kind of plants your environment can support and adjust your plans accordingly.
2. Decide on your landscape style.
There are two main considerations when it comes to deciding on a style — the style of your home and the amount of work you want to devote to plant care. A landscape should complement the home it surrounds. Installing a super modern landscape in front of a Victorian home may have a jarring effect. However, if your heart is set on a landscape full of glass mulch and sculptural plants, fulfill that dream in the backyard and create something more traditional in the front, where curb appeal is important.
If you'd rather spend your weekends working on new projects than maintaining plants, avoid high-maintenance styles like formal English or Japanese landscapes. These styles require a lot of clipping, pruning and training — which can be one gardener's nightmare but another's dream come true. It's certainly not necessary to limit yourself to one style. Just as with home décor, styles can be blended, mixed and matched. Look online, in magazines, and in books to find inspiration.
3. Sketch it out.
You don't have to be a landscape architect to sketch out a master plan. Use graph paper to draw a scale diagram of your yard and make a rough drawing of your idea. Include both water and power sources in your plan. By using a scale diagram, you can make sure you have sufficient room for your plan. Start by drawing in the features that are most important to you. A focal point such as a fountain, a sitting area or a particularly beautiful plant is a great place to start. Before breaking ground, use flour or hoses to "draw" your plan directly on the ground. This will allow you to make adjustments before you put in several hours of labor.
4. Select the right plants.
Plant selection is crucial in creating a successful landscape. Color, height, bloom time, water and sun requirements must all be considered. Once again, your dream to grow specific kinds of plants may need to be reconsidered depending on the conditions. Your local nursery expert is a helpful and free source of information. Avoid invasive plants that require constant pruning and make sure to give plants enough space. Many gardeners fail to consider the full-grown size of a plant and end up having to dig up or constantly prune plants after they reach their full glory.
Once the basics of your landscape are in place, it's fun to add the small details. Yard art, container plantings and outdoor lighting are some of the final touches that can transform your yard into a stunningly beautiful place where friends and family love to gather.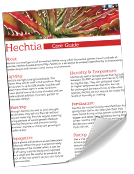 Resource Download
Hechtia Care Cheat Sheet
Learn how to care for your Hechtia bromeliad with this quick and easy informational guide.
Learn More

Ask an Expert
Questions about bromeliads?
Our experts love a challenge!