Abromeitiella Bromeliad Plant
Author: adminNo Comments
Classification, Growing Indoors, Growing Outdoors
Abromeitiella (a-brom-eye-ti-el'a) – Belonging to the Pitcairnioideae subfamily; the Abromeitiella bromeliad consists of four species, found growing in dense mats on rocks in hot dry areas of Bolivia and Argentina.
They appear to be miniature dyckias attaining rosettes of 2-2.5 cm in diameter. The plants have greenish white flowers, and although not noteworthy are often grown as a curiosity because they are the only true cushion type in the subfamily. They are best grown in small containers.
For more information on the Pitcairnioideae Bromeliad subfamily, check out my Bromeliad Subfamily – Pitcairnioideae post!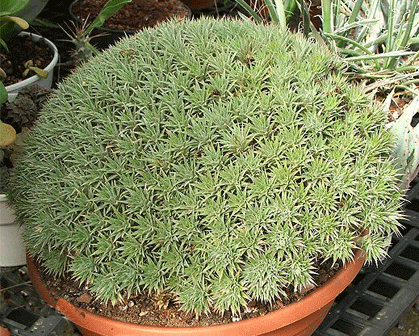 Abromeitiella sp.
Abromeitiella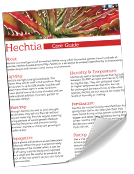 Resource Download
Hechtia Care Cheat Sheet
Learn how to care for your Hechtia bromeliad with this quick and easy informational guide.
Learn More

Ask an Expert
Questions about bromeliads?
Our experts love a challenge!