Deuterocohnia Bromeliad Plant
Author: adminNo Comments
Classification, Growing Indoors, Growing Outdoors
Deuterocohnia (doo-ter-o-co'nee-a) Belonging to the Pitcairnioideae subfamily; there are approximately eight species discovered and few in cultivation.
They are drought resistant and found growing in adverse conditions on the rocky slopes of the Andean range. Deuterocohnia meziana is unique among bromeliads as its 1.8 m inflorescence continues to flower from the same scape for six to eight years!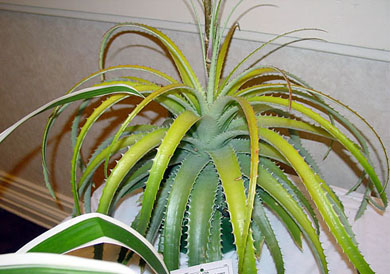 Deuterocohnia meziana pictured.
For more information on the Pitcairnioideae Bromeliad subfamily, check out my Bromeliad Subfamily – Pitcairnioideae post!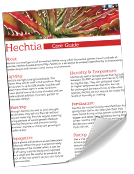 Resource Download
Hechtia Care Cheat Sheet
Learn how to care for your Hechtia bromeliad with this quick and easy informational guide.
Learn More

Ask an Expert
Questions about bromeliads?
Our experts love a challenge!