Cottendorfia Bromeliad Plant
Author: adminNo Comments
Classification, Growing Indoors, Growing Outdoors
Cottendorfia (cot'en-dorf'ea) – Belonging to the Pitcairnioideae subfamily; there is only one species makes up the genus.
This bromeliad is terrestrial, growing in open rocky country. Few, if any, are found in cultivation.
For more information on the Pitcairnioideae Bromeliad subfamily, check out my Bromeliad Subfamily – Pitcairnioideae post!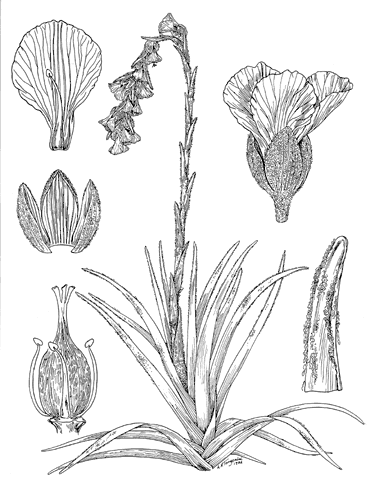 Plate Number: 1341
Publication: Act. Bot. Venezuelica 14(3) 1984 Fig. 7
Client: Smith, L.B. – Size: 12×16
Cottendorfia arachnoidea (Bromeliaceae) – Collection: Steyermark et al 125996, Venezuela, Territorio Federal Amazonas; habit, flower, floral parts, leaf apex. Artist: Tangerini, A.R. – Date unknown – pen and ink
From the Catalog of Botanical Illustrations, Department of Botany, Smithsonian Institution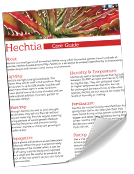 Resource Download
Hechtia Care Cheat Sheet
Learn how to care for your Hechtia bromeliad with this quick and easy informational guide.
Learn More

Ask an Expert
Questions about bromeliads?
Our experts love a challenge!