Connellia Bromeliad Plants
Author: adminNo Comments
Classification, Growing Indoors, Growing Outdoors
Connellia (con-nel'lee-a) – Belonging to the Pitcairnioideae subfamily; these are found only in the isolated regions of Venezuela and British Guiana known as the 'lost world' and not in cultivation.
There are five species that are included in this genus. Terrestrial, it resembles a Puya.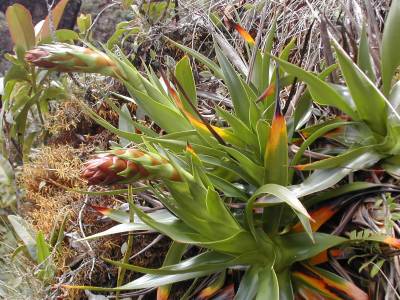 Connellia augustae pictured.
For more information on the Pitcairnioideae Bromeliad subfamily, check out my Bromeliad Subfamily – Pitcairnioideae post!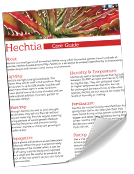 Resource Download
Hechtia Care Cheat Sheet
Learn how to care for your Hechtia bromeliad with this quick and easy informational guide.
Learn More

Ask an Expert
Questions about bromeliads?
Our experts love a challenge!