Pitcairnia Bromeliad Plant Species
Author: adminNo Comments
Classification, Growing Indoors, Growing Outdoors
Pitcairnia (pit-cair'nea) – Belonging to the Pitcairnioideae subfamily; this genus has approximately 260 species and is one of the most striking plants, when in flower, in the Pitcairnioideae subfamily.
Unlike the previous members of this subfamily, pitcairnia are found growing in moist, shady positions and some have been found growing epiphytically. Most of these plants are grass-like and for the most part smooth edged, lacking the spines generally found in other Pitcairnioideae genera. They bear tubular flowers with yellow, red, or white petals and although each flower lasts only a single day the rather tall, thin inflorescence will continue to bloom for several months.
Within this group is the only bromeliad found growing outside the Americas, Pitcairnia feliciana. This species can be found growing on rocks and cliff faces in French Guinea in Africa.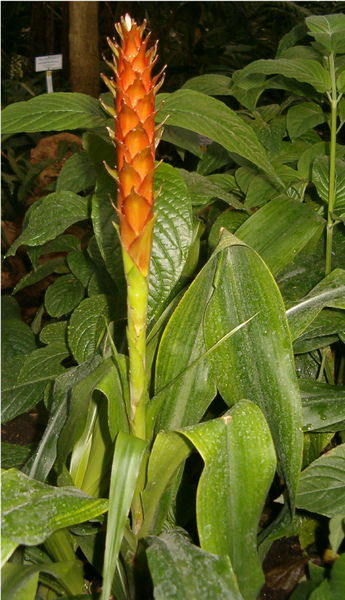 Pitcairnia wendlandii pictured.
For more information on the Pitcairnioideae Bromeliad subfamily, check out my Bromeliad Subfamily – Pitcairnioideae post!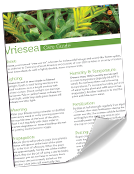 Resource Download
Vriesea Cheat Sheet
Learn how to care for your Vriesea bromeliad with this quick and easy informational guide.
Learn More

Ask an Expert
Questions about bromeliads?
Our experts love a challenge!