Bromeliad Blooming: An Overview
Author: Melanie Dearringer78 Comments

Bromeliads are stunning plants that are known for their vibrant inflorescence and beautiful foliage. While they are generally easy to care for, they can sometimes be stubborn when it comes to blooming. There are many factors that affect your bromeliad's ability to bloom. Water, lighting, temperature, and humidity all play an important role in the blooming process.
Water
Many bromeliads are epiphytes, meaning they use their roots to anchor themselves to other plants. In the wild, you will often find bromeliads attached to trees. They are non-parasitic, and do not feed off the plant on which they are attached. Instead, they absorb water from rainfall and nutrients provided from the air. Because bromeliads are use to receiving their water in quick bursts, it is important to not overwater them when planted in containers. The soil should be kept moist but not constantly wet. If the bromeliad has a central tank, a rosette of overlapping leaves at the center of the plant, it should be kept full of water. Be sure to flush the tank regularly to prevent disease and build up. Rainwater and distilled water should be used over tap water when possible. Tap water may contain elements that can expedite mineral build up.
Some bromeliads are grown outside of a potting mix. Tillandsias, as an example, are commonly displayed mounted to pieces of wood. Bromeliads that do not have their roots in potting mix should be misted regularly. These types of bromeliads can also be watered using the dunking method. Simply soak the bromeliad in water for approximately 10 minutes. The plant will take in all the water it requires to stay hydrated. If you choose this method, it is important to remove all excess water after the dunk to prevent rot.
Lighting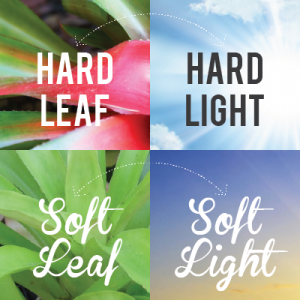 Your bromeliad needs adequate light in order to produce a bloom. While different bromeliads require different lighting, it is safe to say that most bromeliads prefer indirect light. Knowing what kind of bromeliad you are caring for is key to being able to provide it the correct amount of lighting. If you are unsure of the type of bromeliad you have, it is generally true to say if your bromeliad has hard leaves it will prefer hard light. Alternatively, if your bromeliad features soft leaves, it will most likely prefer softer light.
Temperature
To produce beautiful, long-lasting blooms, bromeliads must produce energy in the form of carbohydrates during the day when the temperature is high and store that energy at night when the temperature drops. This temperature fluctuation is necessary to produce blooms. Without a day-night fluctuation of 10F to 15F, the plant will grow plenty of healthy foliage but may stubbornly refuse to flower. A night temperature of 60F is ideal for optimum growth. Daytime temperatures should range between 70F and 80F. Most bromeliads can tolerate temperatures as high as 100F for short periods of time as long as proper humidity and air circulation are maintained.
Humidity
Humidity requirements vary from species to species. Some bromeliads grow naturally in areas that are arid and desert like, while others grow in tropical rainforest climates. When grown indoors, bromeliads require a humidity level of approximately 40 to 60% for optimal growth. This can be achieved through the use of a humidifier or humidity tray near the plant. You can also place the bromeliad in close proximity to other plants to increase the humidity to that immediate area.
Blooming Considerations
In the world of the bromeliads, temperature, light, and humidity work in conjunction with one another. And unless a harmonious relationship is achieved between them, optimum growth is not possible. In instances of low humidity, high temperatures can be dangerous; in the case of too much atmospheric moisture, the effects of low temperatures can be over-emphasized.
Force Blooming
When all else fails, you may be able to force your bromeliad to bloom. Research on the flowering process has shown that bromeliads can be induced to flower by exposing them to ethylene gas. After exposure to the ethylene gas, the flowers should appear within 6 to 14 weeks depending on the genus involved.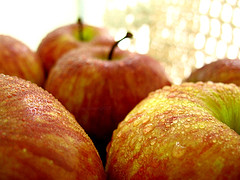 A simple method that can be used to force a bromeliad bloom is to place the plant in a clear plastic bag along with a ripe apple for a week to 10 days. The plant must be healthy and mature. Be sure to drain the water from the bromeliad's central tank before placing it in the tightly sealed bag.  During senescence (the aging process), the apple releases ethylene gas that, in turn, tells the plant to halt leaf production and induces the bromeliad to flower.
Chemicals such as "Ethrel" and "Omaflora" are available and are effective for inducing flowering in bromeliads. However, these chemicals are tricky to regulate and may interfere with pup development. The use of these chemicals should be left to professional growers.
Sources
Bromeliad Society International http://www.bsi.org/bsi_info/
Tropiflora http://tropiflora.com/
Bromeliad photo credit: diane cordell via http://www.flickr.com/photos/dmcordell/3862670763/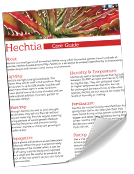 Resource Download
Hechtia Care Cheat Sheet
Learn how to care for your Hechtia bromeliad with this quick and easy informational guide.
Learn More

Ask an Expert
Questions about bromeliads?
Our experts love a challenge!